Did you accomplish your advertising goals in 2018?
If your end-of-year ROI wasn't a revelation, don't worry. A new year is a fresh opportunity to upgrade your marketing campaigns and transform your brand image with help from the team here at Immij.
However, before you start investing in things like UV printing and leaflets for your latest giveaway, it's important to make sure that you have a plan for making 2019 your year! Remember, FedEx found that 4 out of 5 small business owners use professional printing services to help them stand out from the competition.
Get your strategy right, and you'll be on your way to new revenue in no time! So, how do you get started? We have some tips to help.
1. Get to Know Your Audience
Today's customers want more "personalised" experiences with their favourite brands. According to studies, Millennials (the biggest consumer market today) enjoy receiving mail when it's customised to their interests. With that in mind, make sure that you're adjusting your campaigns to include details that are relevant to each segment of your target audience.
For instance, younger customers might be more attracted to flyers that stand out with 3D lenticular graphics. On the other hand, your business customers might prefer newsletters filled with informative copy and personalised with their name at the start of each delivery.
2. Be Creative with your Prints
Creativity has always been an essential consideration in the printing world. However, in 2019, it's safe to say that there will be more competition for businesses to deal with than ever before. With that in mind, companies will need to work even harder to make sure that their printed materials stand out.
For some organisations, this may mean using new digital printing methods so that they can unlock a wider range of colours and designs. On the other hand, you might update your store decorations with wide-format printing solutions.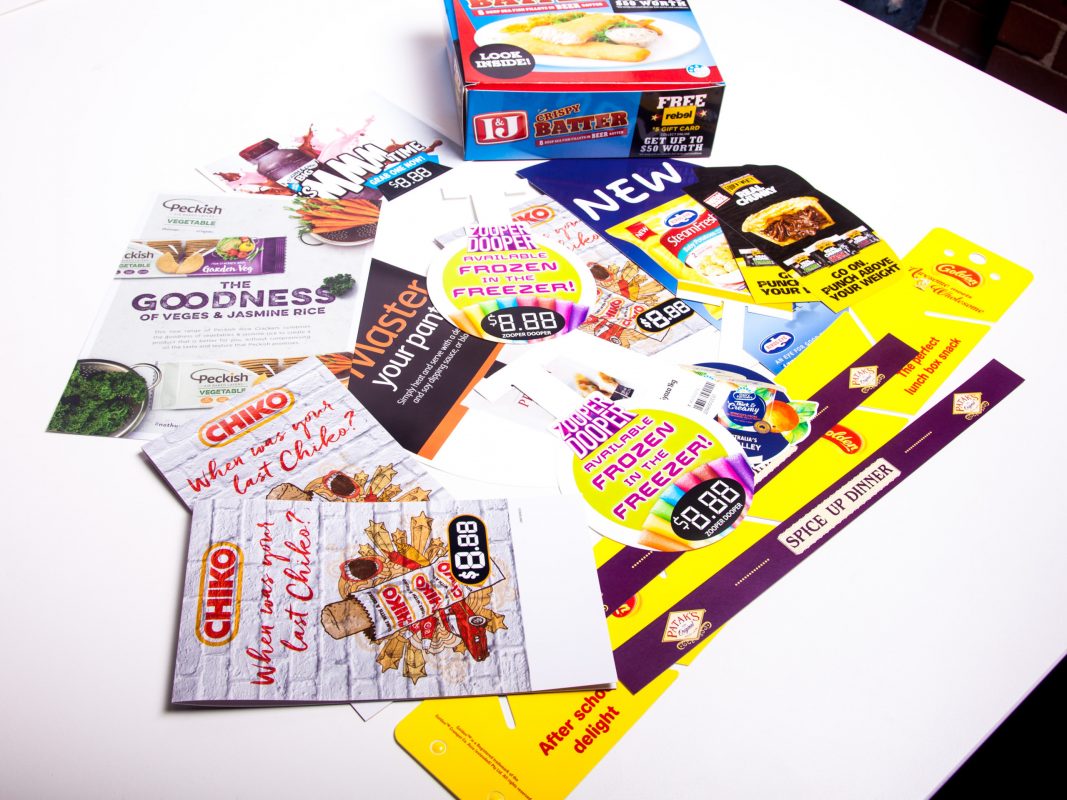 Just remember, while creativity is critical, it's important that you don't go too over-the-top with your designs. Customers have grown accustomed to being overwhelmed by messages from companies from almost every angle. A clean but attractive print will be more likely to attract attention than a campaign that's overwhelming. Make sure:
The message of your campaign is clear and easy to follow
You include a "call to action" telling people what you want them to do
You use plenty of white space on your designs
3. Give Your Customers Value
Finally, remember that when it comes to making an impact with your marketing campaigns, one of the best things you can do is make sure that you're offering value. The last thing your audience wants is another irrelevant printout to add to their recycling bin. Everything that you send should feature something intended to excite your customers. For instance, have you considered launching a loyalty campaign to encourage customers to refer friends to your store, or keep coming back to make repeat purchases?
A loyalty card delivered in the new year could even be a great way to earn back the engagement of a customer that stopped shopping with you in 2018. Ask yourself what your audience needs from you and adjust your printing strategy to give them what they're looking for.
To know more about printing services contact us directly on  1300 794 139.