Immij is committed to making the world a more beautiful place.
That means that we continuously invest and innovate, creating the most incredible printing results available in Australia. Our printing solutions range all the way from forward-thinking lenticular materials, to UV printing, commercial printing and more.
However, there's more to Immij than stunning print.
We also believe in giving something back to the communities that we serve.
Immij: Sponsors of the Salvos Trek
The team at Immij believes in accomplishing incredible things through stunning visuals and attention to detail. That's why we go above and beyond the services of any other printing company, to deliver special effects and solutions to our customers that they simply can't find anywhere else.
Our broad range of happy customers across numerous industries, from healthcare to hospitality are great examples of how we support Australia through our exceptional customer support and creativity. However, we also do our part for non-profits too.
The Immij team was proud to sponsor and support the Salvation Army on their fund-raising treks and adventures around the world. Last year, we were the major sponsor for the Salvos Kokoda Trek of 2017 where $166,000 was raised. Click here to see the video.
Today, the adventure fundraising activities promoted by Salvos and supported by Immij have raised an incredible $350,000.
The 2019 Kokoda Track Adventure
In September 2019, The Salvation Army will again be taking part in another sensational event. This time, the trekking team will again be heading out to Papua New Guinea, where they'll make their way through the Kokoda Track. The trail is a single-file walk covering 60 kilometers through the Owen Stanley Range of Papua New Guinea. This historical track was the location of a major battle from World War 2, between Allied forces (mainly from Australia), and the Japanese.
Hiking the Kokoda Track can take anywhere between four and twelve days, and we wish the Salvos team luck on their adventure. We're proud to be part of a community that's doing something truly beautiful the people who most need help in the Australian community. The adventures hosted by Salvos over the last couple of years have made a significant difference to the homeless and impoverished people in our community, and we're happy to say that we've done our part.
We encourage you to either participte or give what you can for the upcoming 2019 Trek.
Get to Know Immij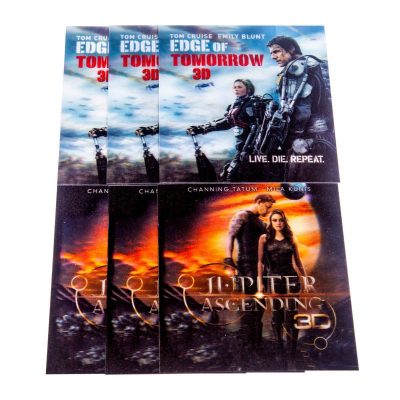 Printing is at the heart of what we do here at Immij. Whether you're looking for point of sale,hanging signs, 3D printing, posters, or packaging, we can help you create the image that transforms your business. However, we also believe in supporting the people who are changing the Australian landscape in a different way.
Come and learn more about Immij, our values, and what we can do for your company. Check out our services or contact us on 1300 784 139.